Do you love playing games on your mobile phone? In recent years, the influx of people changing from the usage of personal computer users has definitely changed. Especially because of social media, the people of today prefer to use their cellphones to post social updates – which are why gaming has also been converted from PC to smartphone.
But if you are someone who still prefers using a computer, but who has an interest in Android-specific game development, you can make the use of emulators. Two of the leading Android emulators in the market are Bluestacks and Nox.
Both options are good to utilize, so which one should you be going for? In this article, we will provide you a deeper and comprehensive look at both of these services and decide on the better one to go for?
What Is Nox?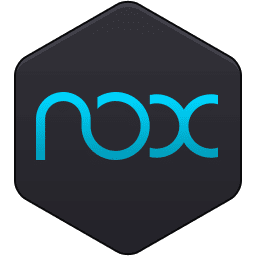 Nox is an android emulator that has been originally developed for Mac and Windows Operating Systems so that you can run Android applications and the Android operating system itself on your PC. It is used by around 150 million people found in more than 150 countries, using 20 different languages.
The great thing about Nox is that you can enjoy this app fully free without having to encounter problems on advertisements or having to subscribe to any premium programs.
Nox is designed by Nox Limited, which is a team of technical experts that are based in Hong Kong. The company is committed to bringing an open platform that helps Android software distribution.
Technical Features:
Process Requirement: 2.2 GHz
RAM Requirement: 2 GB
Video Memory Requirement: 1 GB
Graphics Card Requirement: 1 GB
Keyboard Controls
Runs multiple instances at the same time
Macro Recorder
Enabling and disabling root access
Taking screenshots
Customization of screen resolution
Installing APK files
Pros:
Using Nox is smooth and quick, and you will not encounter lagging problems.
Nox is a great partner for gaming applications.
Nox supports Windows and Mac.
The Nox emulator comes with a natural keyboard and gaming controls.
Nox supports Joystick's control.
Cons:
Can work slower or lag, especially with misuse
What Is Bluestacks?
Our second featured Android emulator is Bluestacks. It is a premium level application designed for Windows, which also allows you to operate an Android OS on your computer. Bluestacks is one of the most famous emulators that are currently available on the market.
The company was launched way back in 2011, with the mission of bringing the energy and intensity of the mobile world to other kinds of devices. It is funded through the efforts of Samsung, Redpoint, Ignition Partners, Intel, Radar Partners, Andreessen-Horowitz, Qualcomm, and other types of devices. Since its humble beginnings, it has been recorded has been downloaded by users for over 130 million times.
With Bluestacks, users will be able to enjoy Android games like PUBG, Fortnite, Clash of Clans, and other similar games. Users will also get to use applications like Facebook, Twitter, Instagram, etc.
Technical Features:
Disk Space Requirement: Minimum of 4 GB
RAM Requirement: 2 GB
Direct X 9.0 Or Higher
Works well with Windows, but recent development also features Mac
Pros:
Sleek user interface
Multiple gaming options
Faster performance
Custom keymapping
Cons:
Black screen/ blue screen issue
Some performance hiccups
Features of Bluestacks VS Nox
Keyboard Mapping
Bluestacks – It allows the customization of keyboard controls based on the game and the user's personal preference. Users can create different keymaps per game that they play. Specific keys will be available to be assigned in custom spots for tapping on your screen. You can also opt to use the mouse for aiming and shooting, which is actually perfect for games like PUBG, where shooting is a necessity. For a more straightforward approach, Bluestacks has also divided the most important controls into various categories. These make user customization much more comprehensive and easier.
Nox – Nox also allows its users to do keyboard mapping. They can also design their own personalized settings for their keyboards. This allows them to seamlessly play their favorite apps on the Nox Player. There is also a way to configure other keys to shoot at their enemies and release their skills.
WINNER: TIE
Multi-Instance
Bluestacks – Most Android phones and tablets only allow access to 1 particular app or game at a time. With Bluestacks, users have the amazing ability to simultaneously access various games through the use of different Google Play accounts – imagine, all this all at once. Not just that, you can be much more extra by playing a singular game through different Google Play accounts at the same time.
Nox – Just like Bluestacks, Nox allows its users to operate multiple games simultaneously on several windows. This means you will be able to play the same kind of game with different types of Google Play accounts at the same time.
WINNER: TIE
Performance
Bluestacks – According to the app developers, the latest version of Bluestacks operates six times faster than the processors of Galaxy S9+, and it is eight times faster than the last version of Bluestacks. It is also lighter in terms of storage compared to its past versions. After we have tested these claims, we can do say that the new Bluestacks behave quite smoothly in totality, and it has some rare lags as well. This can be frustrating for some, but there is no denying that Bluestacks has significantly improved compared to its former versions.
Nox – To maximize your user experience, the Nox Player provides the option of how much hardware you will integrate with your gameplay. Most of the time, about 2 to 3 cores of the computer's CPU will be enough to support gaming. It is, of course, up to the user to figure out the proper balance, which is especially great if you are planning to use the emulator alongside different types of software. When the Nox Player is tested, it worked pretty great when a few types of games through using it. If you have a high-end computer running on Windows 10, the amazing software will allow you to enjoy the optimal performance you are looking for.
WINNER: NOX
Android Compatibility
Bluestacks – While apps can be easily accessible in different operating systems, there are apps that have a more user-friendly version if it is made for Android. Through the use of Bluestacks, you will be able to access Android exclusives to your Windows PC seamlessly.
Nox – The Nox player was developed with Android version 4.4.2 as a foundation, which can be considered as quite an ancient version of this operating system. But what can be great about this type of arrangement is that you will be able to play old games that have not yet been updated for later Android versions. No worries, the Nox Player will be able to support other versions of Android – particularly, 5.1.1 and 7.1.2.
WINNER: Bluestacks
Side By Side Bluestacks Vs. Nox Comparison
| | | |
| --- | --- | --- |
| | BLUESTACKS | NOX |
| Price | Free | Free |
| RAM | 2 GB | 2 GB |
| Hard Disk Space | 4 GB | 3 GB |
| Windows | Yes | Yes |
| Mac | Yes | Yes |
| Linux | No | No |
| App Usage | Yes | Yes |
| Game Usage | Yes | Yes |
| Streaming | Yes | No |
| Resizable Screen | Yes | Yes |
| Customization | Yes | Yes |
| File Sharing | Yes | Yes |
| Sync Capability | Yes | No |
| External Peripherals | Yes | Yes |
| Virtual Sensors | Yes | Yes |
| Multiple Instances | Yes | Yes |
| Rooting | Yes | Yes |
Stand Out Features of Bluestacks
Game Controls – BlueStacks allow you to play Android games with your preferred method, whether mouse, keyboard, and gamepad. Preset controls allow controllable gameplay, but the great thing about Bluestacks is that it allows customizable game control even with the tiniest of details. Some game controls are Tap Spot, Repeated Tap, D-Pad, Zoom, MOBA Skill Pad, Swipe, Free Look, Script, and Tilt.
MOBA Mode – BlueStacks allow playing different MOBA games with specialized control schemes. With this app, instead of the usual WASD keys, you will have the power to move your character through your mouse. With an isometric point-of-view, you will be able to move much faster.
Macros – In the recent update of BlueStacks, you can record any sequence of actions on any part of the Bluestacks app, even when starting from the home screen. You can connect it to a button on your keyboard or your mouse, and you can replicate them with 100 percent precision. This function is most effective In RPGs and conquest games. With Marcos, you can log into the game automatically and harvest the resources right away from the buildings in the city layout. Or, you can record a macro of you performing a power attack, assign a key to it, and immediately press it right away when you need it to happen right away.
Farm Mode – When you enable Farm Mode, your computer's hardware will utilize minimum resources so that you can run multiple instances flawlessly. It will minimize the usage of the CPU, it can reduce screen brightness of each instance, and it produces lower FPS for each game.
Real-Time Translation – If you want to play the game in your native language, but it is not readily available in the game, you can access real-time language translation with BlueStacks. On the other hand, Westerners can also access games that are specifically released in Asian markets, like China, Korea, and Japan, and overcome the language barrier.
Stand Out Features of Nox
Keyboard Control – Nox allows the setting up of keyboard actions for Android app operation. First, there is a control pad that provides the directional movement with eight options. It is also ideal for a joystick type of movement. There is also a gravity sensor that is the simulation of physically tilting the mobile phone or tablet. Next, there are also multiple strikes option that allows a person to select a key for a specific number of strikes to use within a game. There are other options like a crosshair, input keys, GPS icon, MOBA skill assistant, and a fire icon.
Screenshot – Nox allows a screenshot capturing of what is currently displayed in the game. All images get stored in the File Explorer.
Virtual Location – Nox allows the changing of GPS location. Unlike Android phones giving permission to your current location, Nox allows you to select any virtual location from the search bar in finding any area you like on Google Maps.
File Transfer – In this Nox setting, you will be able to share files from between your computer and your Nox app. It can be applications, images, and other types of files.
Macro Recorder – This feature records a sequence of actions that can be used to automate tasks and replay them as needed.
Video Recorder – This feature allows you to record your own videos, but this is an added plugin as an additional feature for your Nox app player.
Conclusion
Both Bluestacks and Nox are famous and favored Android emulator software that is available for users all over the world. They both have users that will vouch for their effectivity, and they can definitely make you have an Android gaming experience is better than it ever was before.
So, which one should you go for?
Choose Bluestacks if:
You prefer to go for the reputable and most used emulator brand.
You want to play multiple games simultaneously and replicate actions in real-time.
You want to play a foreign language game and have it translated.
You want to enable higher frame rates for easier gameplay.
Choose Nox if:
You would prefer a faster and smoother emulator.
You enjoy playing higher graphics games.
You want a user-friendly interface.
You want to play multiple games using multiple accounts at the same time.
Our recommendation is for you to download each one of these free android emulator software applications. It would help to use them for a little while and observe which one is a better fit for your gaming and usage habits. After all, the feel and the impression each one will leave will dictate which one would be the best one for your needs.