Product Overview
The need for security is climbing the ranks of one of the most important things a person should prioritize. And now, because of technological advancements, door locks are now equipped with smart technology. It all envisions bringing personal security to the best it possibly can be.
One of the best smart locks you can have is Ultion SMART. Designed by Britain's top security authority Brisant Secure, this smart lock model is one of the most robust models that you can ever get. Brisant Secure is a famous security firm found in West Yorkshire in the UK. It has been in operation since 2011 – promising the service of providing a one-stop-shop for locksmiths.
Aside from their Brisant and Ultion lines of locks, they also offer other types of products that locksmiths can use. The company is now focusing their research and development on incorporating more technology into their lock products.
For this article, the focus will be on Brisant Secure's Ultion line and how it has revolutionized the current market of door locks.
Things to Consider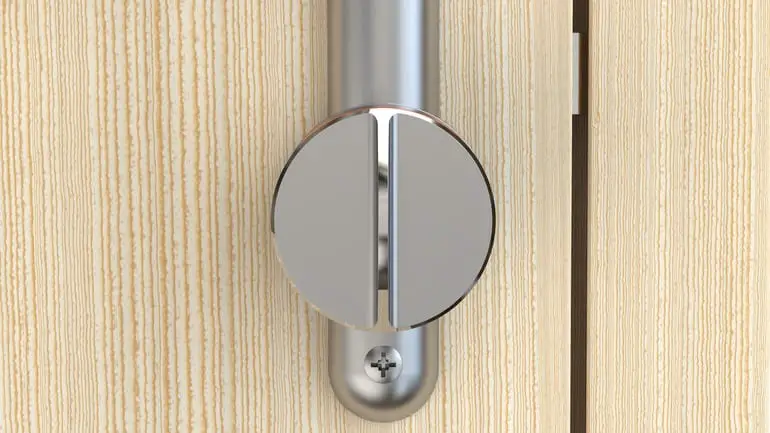 Before we dive into an in-depth rundown on the different features of the Ultion Smart Lock, it is still crucial to listen to several important factors on choosing a door lock. Not all smart locks are created equal, and some of them might not carry the features that are most important for you. As there are hundreds of similar products that you can choose for, it would be better to think through everything carefully.
1. Smart Home Integration
Third-party applications are taking over the industry of home living. Products like Amazon's Alexa, Google Assistant, and Apple's Siri are becoming usual finds in a person's home. A great feature that a smart lock can offer has the ability to integrate your door's lock to these apps so that you can control them through a few phases or even if you are out of your home.
2. Bluetooth Connectivity
The most common protocol introduced in this type of technology is Bluetooth connectivity. Some people go for this feature because it does not drain the batteries as much a WiFi connection does. But, the concern of going with this is the range will be restricted to 300 feet or less, depending on the layout of the home.
3. WiFi Connectivity
For many smart locks, this is only a recent addition feature. With WiFi, you will be able to lock and unlock your deadbolts from anywhere as long as you have an internet connection. You can also create different access codes if you have visitors, or you can create new users. Moreover, WiFi can allow you to view your activity log and account history. It also makes integration with Smart Home Assistants much quicker.
4. Z-Wave Technology
Another common protocol used in many smart locks is Z-Wave; it is a technology that requires you to install a hub that is also Z-Wave compatible. This hub connects your door locks to your router so that you can be connected to it no matter where you are. But, the range of this is technology is just limited to 120 feet, but it can be extended up to four times using hubs to extend up to 600 feet.
5. Budget
In choosing between smart locks to purchase, the strongest factor that you should think about is how much you are able and willing to spend. The best strategy would be to study different brands and compare their prices. Remember that the highest price does not necessarily mean that you get the best quality of the product.
6. Guest Access
If you are someone who owns a rental property, there are smart locks that allow you to set up temporary keys and access for renters or guests. Once they leave, you can also change the keys right away so that the property will be safe.
7. Geofencing
If you are the type of person that struggles with remembering if you locked the door after you leave, a geofencing system might be the one that you need. This kind of program automatically locks the door once it has detected that your connected smartphone is no longer in the near area. Then, you can also set up the door to automatically unlock once it detects that your phone is very near.
Features of the Ultion SMART by Brisant Secure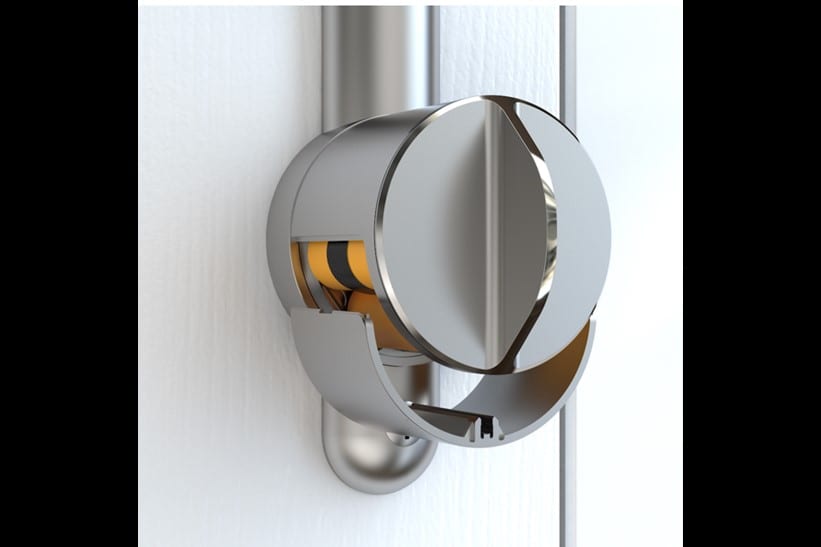 The Ultion Smart Door Lock is a technological invention that helps you maintain safety in your home much easier and accessible. This video gives a basic grasp of how it works, and its other features are enumerated below.
A. User-Friendly Interface
If you are a little hesitant about trying out new technology because it might be difficult to understand, the Ultion Smart Lock can be easily installed and used in just a few minutes. Its batteries are very easy to replace, and it can fit into existing door handles without having to replace the entirety. I loved how easy it was to access the smart lock through my mobile phone in installation. Sometimes, I tend to worry and second-guess whether I actually lock the doors when I leave for work. Now, instead of having to drive back to check on my home, I just have to open the app and see the status there. Once I did really forgot to lock the doors, I was able to do it remotely in a few clicks.
B. PIN Access
Aside from its remote options, the Brisant Secure Ultion Door Lock comes with a wireless keypad that can give you quick access to your door. There was one time that I was out, and I didn't have my phone with me, but my family has each assigned PIN access code to be able to open the door. All I had was to input my PIN, and I was good to enter.
C. Elegant Design
This lock can suite most types of door handles, and it also comes in 5 color options if you want something to perfectly match your home interiors. It has also been proven to withstand different types of weather at a 32x standard.
D. Twist Assist
The Ultion Smart Lock comes with a Twist Assist feature, which allows the user to turn the dial in just a few degrees and allow the motor to take over the opening for you. I personally love this feature, especially when my hands are preoccupied with the things that I have to carry when I get home from work or errands.
E. Customizable Settings
Even you are away, the company's Danalock app allows you to customize the range of unlocking and locking proximity, locking time intervals, Bluetooth, WiFi, and other similar functions. The best thing about this is that it can all be found inside the Danalock app so that you do not have to get lost and confused about the things you want to check out on.
F. Remote Keys For Guests
If you are not at home and you have to let a guest in, through Alexa or Bluetooth, the Ultion Smart Lock is equipped with the system of sending digital keys that will allow them some temporary access. Moreover, if you are an AirBnB host, you can integrate your smart lock with the AirBnB app. What I loved the most is that I can assign up to 20 individual numbers, which is perfect for our property rental that encounters different guests every few days. I just have to assign a set of numbers for the day's guests, delete the PIN after they check out, and repeat the process for new guests.
Conclusion
If you want to free yourself from all the worries of leaving your door unlocked or having your door unprotected, you can improve your home security through a smart door lock. We recommend the Brisant Secure Ultion Smart Lock because of its excellent design, great accessibility, and remote keying abilities. Aside from being easy to install, it is only known for its ability to last for a long time. You should definitely check this product now so that you can add an extra layer of security for your home!