The Fitbit Charge 2 has been a successful, highly recommended smart device. Not so long from there, the Fitbit Charge 3 was released. It came along with new, better features and improvements based on what was included in its predecessor. 
If you're shopping for a smartwatch and are torn between Fitbit Charge 2 and 3, this review and comparison will help you make a good choice. 
Fitbit Charge 2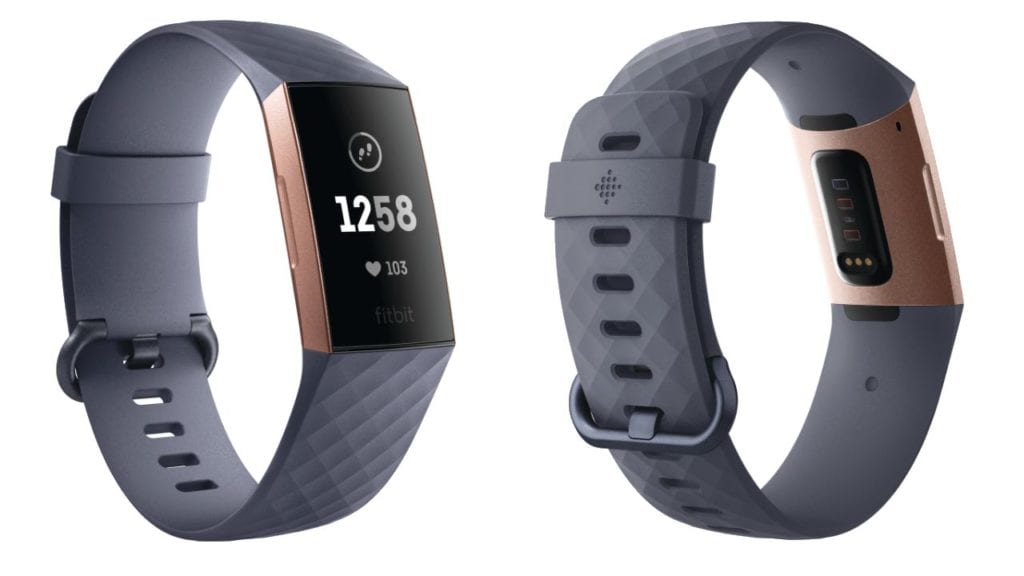 Fitbit Charge 2 has been one of the top-rated fitness bands. It features a decent, vivid screen that is bigger than that of the Fitbit Charge and Charge HR. Apart from that, it has more exciting features to offer. 
One of these is the multi-sport tracking that will let you check your outdoor runs, weight training, walking, biking, and other physical activities that you do. You can connect it with the GPS of your smartphone, making it easier to track your daily activities. 
Sadly, you cannot jump into the water while wearing this fitness band. It's not waterproof.
Pros:
Vivid screen
Comfortable band
Limited phone alerts
Cons
Fitbit Charge 3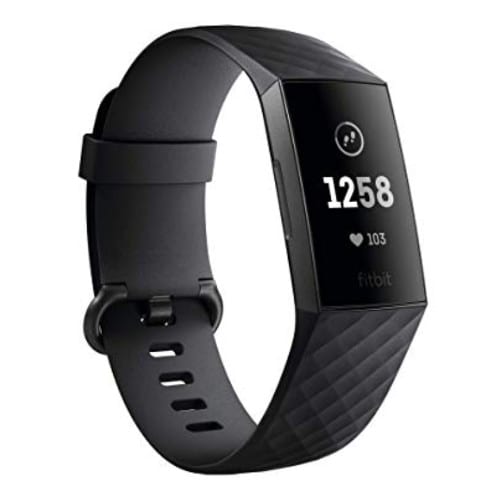 The Fitbit Charge 3 wiped out the weaknesses and imperfections of the Charge 2. It has nice features that are absent in its predecessor. 
It has the all-day and sleeps tracker, reminders or notifications to move, a heart rate sensor, auto workout detection, and many more.
Its screen is quite smaller compared to the screen of Fitbit Versa. However, it offers you an easy and convenient way to see and check your fitness activities straight on your wrist. 
The Fitbit Charge 3 is better than its predecessor as it comes with a few new "smart" features like receiving notifications from your smartphone and sending replies. Also, the device has basic applications for weather or some purposes, like setting the timer.
Its battery is pretty good, too. On a single charge, Fitbit Charge 3 can work for seven consecutive days. Hence, it is so convenient to use. 
Pros:
Lightweight, simple design
Sleep, exercise, & female health tracking
Heart rate sensor
Good battery life
Displays notifications on your smartphone
Waterproof
Cons
Fitbit Charge 2 vs. 3 – Features and Comparison
By looking at the images of Charge 2 and 3 above, you can see how similar they are to each other. Well, they are the same in some aspects, such as in:
Unisex design. They are both suitable for men and women.
Color options. They are available in different colors to choose from.
Interchangeable bands. You may replace the original bands with something more sporty or stylish.
Activity tracking. They both track everyday activity statistics like steps, calories, floors, heart rate, and distance. 
Sleep tracking. Fitbit comes with some of its best, especially in deep sleep analytics. 
GPS connectivity. You can use them together with your smartphone by using the app. This will allow you to track your running, distance reached, and the steps you have taken. 
Activity goal. It lets you obtain a daily goal that you should attain to remain motivated. It can be steps, calories, or distance. 
Wrist HRM. These fitness bands will let you check your heart rate continuously and while exercising. 
Workouts. Both Fitbit Charge 2 and 3 can track different exercises like running, HIIT, yoga, walking, etc. 
Phone notifications. They can also show calendar, text, and call notifications through your phone. 
Compatible with Fitbit App. They are both compatible with this application. Thus, they make it easier to track progress and connect or compete with other users. 
To see which is better for you between the Fitbit Charge 2 and 3, take a look at this comparison of their features:
Display 
The Fitbit Charge 3 has an upgraded screen over the Charge 2. It has a touchscreen interface that is bigger than the predecessor. Aside from that, it has Corning Gorilla Glass 3 that means Charge 3 is less prone to scratches than the other. 
However, Charge 3 also lacks the color display that has been added on Fitbit Ionic and Versa. It has more gray shades, though, to allow for new graphics and animations. This inclusion makes Charge 3 better than the previous model. 
Winner: Fitbit Charge 3
Design
In a quick look, these two fitness bands do not seem to have differences. Don't judge them just by their looks. Charge 3 is thinner, lighter, sturdier, and more comfortable and easier to wear compared to Charge 2. 
Also, it features an inductive button that you will see on its left side. Charge 2, however, has a physical button. This major leap seems to help the Charge 3 with waterproofing. It also makes the device less prone to water compared to Fitbit Ionic and Versa.
Winner: Fitbit Charge 3
Battery Charging and Life
Charge 3 stands out in this segment as well because it can last for seven days. For Charge 2, the battery can power up the device for up to 5 days. 
Both fitness bands need the non-standard charging wire. The Fitbit Charge 3 owns a more modern charging cable compared to Charge 2. Nonetheless, their charging wires are the same in terms of bulkiness and size. 
Winner: Fitbit Charge 3
Features
1. Hardware Features
The Fitbit Charge 2 and 3 have interchangeable feature bands. However, both of them do not have onboard GPS and storage for music. 
On the bright side, Charge 3 is waterproof, allowing you to wear it while taking a shower or swimming on the sea or pool. 
It comes with innovative heart rate technology that Fitbit claims to enhance heart rate tracking accuracy during workouts, compared to what the Charge 2 can do. 
Furthermore, Charge 3 can give a more accurate estimate for calories burned and resting heart rates.
The Fitbit Charge 3 also has a more durable battery than lasts longer compared to the battery included in Charge 2. Likewise, the special edition series of Charge 3 features the NFC chip that enables contactless payments. 
Winner: Fitbit Charge 3
2. All-Day Workout Features
Both the Fitbit Charge 2 and 3 are among the best-selling fitness bands to buy in 2019. They are so popular because they are efficient in tracking your all-day activities, such as your distance, steps, calories burned, floors taken, and active minutes. 
Moreover, the Fitbit Charge 3 has an improved heart rate tracker. Meaning, it can estimate your all-day calorie burn, unlike Charge 2, making it a great choice for tracking your all-day activities. 
Winner: Fitbit Charge 3
3. Display Features
Aside from having a new, bigger, and more durable touchscreen, Charge 3 can show the duration of your sleep straight through its display. For women, the device can show where they're in their menstrual cycle. All your health statistics and information will be shown on the custom dashboard known as the Fitbit Today. 
Both the Fitbit Charge 2 and 3 do not have the color or always-on display. However, Charge 3 comes with the grayscale display featuring new graphics that automatically adjusts to the lighting conditions during the day or night. 
Charge 2 and 3 come with many clock faces to pick from. The drawback is they are not customizable. Also, the devices do not have 3rd party clock faces like the Fitbit Ionic and Versa. 
Winner: Fitbit Charge 3
4. Sleep Features
Fitbit fitness bands are the best devices to use in tracking and monitoring your sleeping habits. Other brands are trying to compete and match, but Fitbit took another step ahead by introducing the new Sleep Features that you can enjoy in Fitbit Charge 3.
Both the Fitbit Charge 2 and 3 can monitor your sleeping pattern and routine automatically, gauge your resting heart rate and wake you up with a noise-free vibration. Besides, they can determine how long you have been in every sleep stage and provide you with Sleep Insights. Likewise, the Fitbit app will help you in setting the sleep schedule and provide you a special feature known as the Bedtime Reminder. 
Charge 3 followed the footsteps of Versa and Ionic with the SpO2 sensor. It may help you in diagnosing the sleep apnea, although it doesn't currently and not certainly will do so. Aside from that, the Sleep Score beta provides a night score of your sleep quality in general.
If you want to know how much you had slept on your tracker's display, the Charge 3 would be the 1st fitness band from Fitbit that will display your sleep duration via its dashboard. 
Winner: Fitbit Charge 3
5. Exercise Features
Charge 2 and Charge 3 have the Auto Exercise Detection that lets you track some exercises with more than 15 exercise modes. Likewise, you can view both your cardio minutes spent and fitness level in every heart rate zone by using the Fitbit Companion application.
Charge 3 also enables you to begin with a goal-based exercise routine for periods that you want to work out for a certain extent of time, specific distance, and to burn specific amounts of calories. The device is also introducing improved heart rate technology that the brand claims to enhance accuracy in tracking both the heart rate and calories burned on workouts.
Moreover, these two fitness bands do not feature on-screen workouts and onboard GPS. They do not allow users to customize the statistics shown on the screen display during workouts. 
Winner: Fitbit Charge 3
6. Smart Features
The Charge 3 ups the bet over its predecessor in terms of Smart Features. You could view the call, text, or calendar notifications on your trackers. 
However, Charge 3 lets you view your mobile phone app notifications, reject or accept the incoming calls, and send a quick text reply that you can enjoy with your Android phone. 
Both Fitbit Charge 2 and 3 don't give access to Fitbit App Gallery that was available on Ionic and Versa. However, the latter includes on-device applications like Timer, Alarms, and Weather.
Winner: Fitbit Charge 3
7. Wellness Features
The guided breathing sessions are all available on Charge 2 and 3. You will get alerts to move on the trackers and the capability to modify the reminders and view your Hourly Activity history in Fitbit Companion. This application will let you log your weight, water, and food. 
Likewise, women can use this application in tracking their monthly periods, record the symptoms, view the ovulation calendar, and a lot more. However, Charge 3 will allow you to know where you're currently in your menstrual cycle on the fitness band's display. For Charge 2, you can view the same information through the app instead. 
Winner: Fitbit Charge 3
8. Social Features
With Fitbit Companion installed on Charge 2 and 3, you can add friends to compare your progress on the seven-day rolling leaderboard. Likewise, you can make challenges with a few or all your friends to find out who is taking most steps each day, workweek, and weekend.
If you like to be extra motivated, then you may try the Fitbit's Adventures, then take the computer-generated hike using your daily steps and discover the like-minded individuals via the topic-specific societies with the Fitbit Groups. Moreover, Fitbit comes with a proprietary Feed that allows you to see the updates from your groups or friends.
Winner: Tie
The Advantage of Fitbit Charge 2 and 3 Over Each Other
Fitbit Charge 2 and 3 are excellent devices. Since Charge 3 is a new device, it comes with some improvements to its features and performance. However, that does not mean the Charge 2 is no longer a good fitness tracker. Here are some respective features of both devices that make them stand out:
Fitbit Charge 2 Advantages
Design – the Fitbit Charge 2 comes with a smooth, sleek look. Charge 3, on the other hand, is more angular. Its appearance is making it classified as a smart device instead of an accessory. There is no real practical benefit or disadvantage associated with the angular vs. round design. However, you may have your personal preferences. 
Affordable – whenever a new model enters the market, the previously released unit will become more affordable. That happened to Fitbit fitness trackers, particularly between Charge 2 and 3. 
Fitbit Charge 3 Advantages
Goal Setting for Your Workouts – instead of just getting started with a workout, the Fitbit Charge 3 will allow you to set your goal for that exercise routine. You can create your goals based on different factors, such as your time and distance. 
Waterproof – the Fitbit Charge 3 is water-resistant as you can use it underwater at a maximum depth of 50 meters. Likewise, it can work underwater, allowing you to track your swimming activity just like what the Fitbit Ionic and Versa can do. This device can also monitor the overall time you swim, the calories that you burned, your pace, and the distance you reached. The Fitbit Charge 2 is just splash-proof, so it is not good for you if you are a swimmer. 
Notifications from 3rd Party Applications – Charge 2 can only relay income texts, calls, or calendar notifications. However, Charge 3 shows notifications from other mobile apps like the weather. 
Fitbit Pay – this feature is available on the special edition of Charge 3. Fitbit Pay is the mobile payment service that is pretty similar to the Apple Watch's Apple Pay. With Fitbit Pay, you can pay for the services and goods right through this fitness band. The Fitbit Charge 3 comes with a built-in NFC chip that lets you pay at the vendors that are using some virtual payment terminals.
Full touchscreen – the Fitbit has been making a huge deal out of it, but this is not so interesting since most devices today feature a touchscreen. Luckily, the Fitbit Charge 3 has this. The previous device, Charge 2, had the tap-screen that was so okay before, but it's less ideal compared to the standard touchscreen. The display comes with a greyscale instead of just being pure white and black. 
Juicier, Longer-lasting Battery – the Fitbit Charge 3 now comes with a battery life that lasts for around seven days in just one charge. On the other hand, the Charge 2 has a shorter battery life of around five days, depending on how you use the fitness band. Charging these devices can be daunting because they only work with their proprietary charging cables. Keep this in mind when you travel together with your Fitbit fitness tracker. 
Bigger display – compared to its predecessor, Charge 3 has a bigger screen that gives you more extra space to view your statistics or use the apps. 
Conclusion
So, which should you choose between Fitbit Charge 2 and 3? Here's a quick look at their selling points. 
Use Fitbit Charge 2 if:
You want a simple-looking but functional fitness band.
You want an affordable fitness tracker that has all those features it should offer. 
Charge 2 is already a good budget fitness band. Hit the link now to see Fitbit Charge 2 and get yours. 
If not, use Fitbit Charge 3 if:
You're into swimming and need to have a waterproof fitness tracker. 
You want to be more specific about your goals during workouts. 
You want a bigger and more responsive display.
You don't mind paying a little more when buying a fitness band. 
If you're now sure of getting Fitbit Charge 3, check the link now to grab yours.